The Apartments // NewActon South
Welcome to 
NewActon South       
NewActon South is a residential complex housing approximately 180 luxury apartments. It was completed in 2010 and is the showpiece of the developments making up the New Acton precinct. It has sweeping 360 degree views including Lake Burley Griffin and the Parliamentary Triangle to the south, and the City and ANU to the north. The New Acton precinct is a vibrant redevelopment of an old part of Canberra, now home to many restaurants and casual eateries, three hotels, and a movie theatre complex.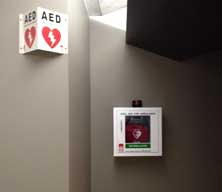 AED (Automatic External Defibrillator)     
An AED has been installed on the Ground Floor of the Apartments in the South Corridor equidistant from the East and West Tower Elevators and not far from the Gymnasium.  Read more.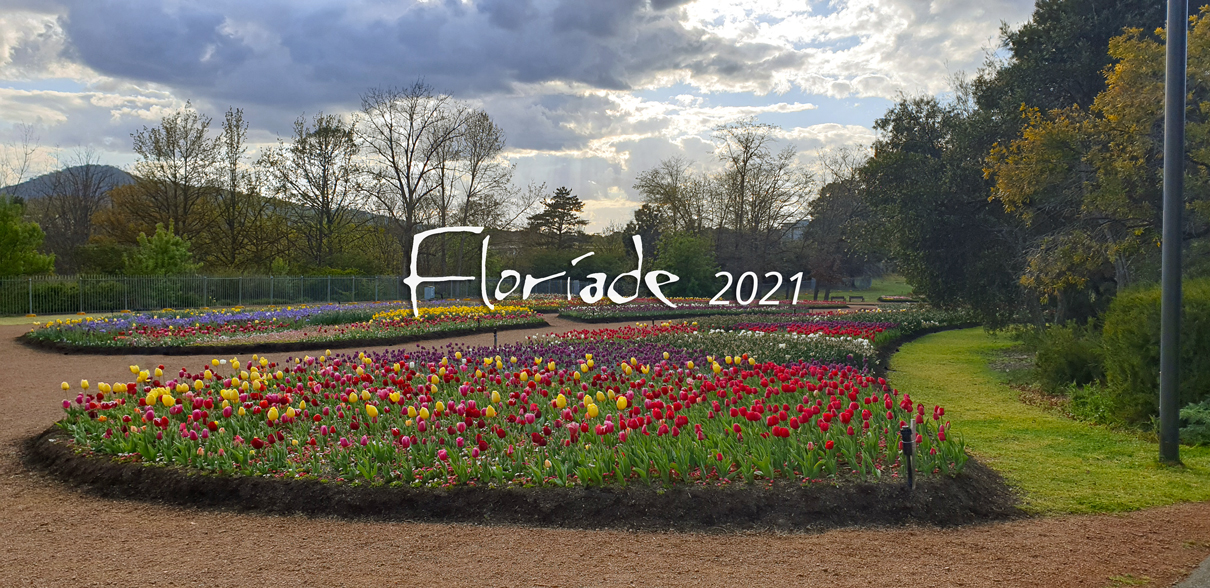 Use of the South Podium Garden and Barbeque
All residents and their guests are welcome to use both the North and South gardens, including the barbeque, for individual or group social purposes.

For GROUP use of the South Podium Garden and Barbeque
Please make a prior booking with the Building Manager to avoid any double-up. In this way social distancing can be managed as well as barbeque use. No exclusive bookings can be made on days of special events such as Sky-fire.
Please note
: The garden area must be kept clean and tidy just as you find it.
The Barbeque especially
must be cleaned ready for use by the next person/s.
North Podium Garden use is not affected by these arrangements, but observance of social distancing is still required.
COVID-19 Virus
GYM USE
The Gymnasium is closed until further notice.
Many Thanks
Building Management
Some reminders for residents of the Apartments
Removals and Deliveries
All removals and significant deliveries must be arranged with the Building Manager
at least 2 days in advance for an agreed date and time (between the hours of 8.00am till 3.00pm) using the form located at the office window or website
here
. They will be scheduled only Monday to Friday.  No Saturday, Sunday or Public Holidays are permitted.   If these procedures are not followed the removalist will be denied access to the building.
Bikes and Scooters
No bikes or scooters are to go through the ground foyer.  They are to go out through the garage using Level 1 or B1 lift entry points.
Refuse Room
The Refuse Room room is located on the ground floor.  
It is for household general waste only.
 No TV's, furnishings, microwaves, kitchen appliances, bedding or packing boxes. Large items should be disposed of at a rubbish transfer station (e.g. Mitchell).  
Please note that the Refuse Room has CCTV monitoring.
Recycling
All residents are asked to strictly folllow these recycling rules;
No polystrene in the recycling bin.


Tip it loose into the recycling bin don't just dump it in.


All boxes big and small are to be flattened and left on the ground next to the bin.


Soft plastic or plastic shopping bags must not be put into the recycling bin.  All bags are to be tipped out.


No household items in the recycling bin.  E.g. pots, plates, cutlery, glassware.

Care in entering or leaving the garage
Please drive with caution in the garage, and in particular on entry and exit.  Drivers should stop at the stop signs entering or leaving the garage and to then proceed slowly.

No-smoking policy
Residents are reminded that smoking is prohibited in all areas of common property of the building. This includes corridors and foyers, podium gardens and the garage. It also applies to apartment terraces unless steps are taken to ensure that other residents are not affected by the odour or vapour. Cigarette butts should not be thrown into the podium gardens and particularly not thrown onto terraces of apartments below.
Tidy Terraces and Balconies
All residents are asked to keep terraces and balconies tidy and clear of storage boxes or containers. In particular, clothing racks and washing drying on terraces or balconies is not permitted. In this way the building will be an attractive place to live.
Balcony Drains
There are one or two drain outlets under the tiles on the external balconies. These can get blocked with leaves and other similar rubbish and should be cleaned out about once a year. The Building Manager has plans of the balconies that can help you identify where the drains are located. You will need a tool to lift the tiles or use a loop of twine slipped under diagonally opposite corners of the tile. Take care as they are fairly heavy.
Podium Gardens on Level 4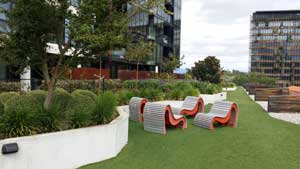 The North Garden is now showing the full benefit of the major refurbishing undertaken in 2014.  A few of the original plantings were rescued such as magnolias and camellias but the new plantings are much more suited to the exposure to strong sun and winds. New weeping cherry trees are doing well along with many colourful shrubs.  The natural compost tea added to new soils (no chemical fertilizers) and mulching is also showing great results.  Many thanks to Corporate Gardens for their ongoing work.

Spend some free time to enjoy the gardens.  Some recent Spring photos of the Podium Gardens are here, and earlier Autumn photos here.

Spring
Autumn
ACT Government Issues Relating to NewActon
West Basin
On 11 August the Government have issued a revised concept document for the Acton Waterfront (previously referred to as West Basin).  It is called the
Acton Waterfront Place Plan
.  
In May your Executive Committee prepared a factual summary of government plans for West Basin.  It still seems to be useful current information.  You are encouraged to read it
here
.
City to the Lake
The ACT Government has established the
City Renewal Authority
to drive city projects including West Basin. A Government summary of the West Basin developments is shown
here
.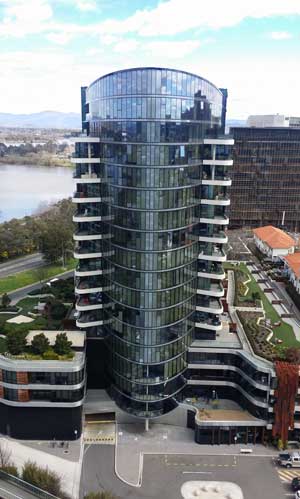 Blinds Installation    
Please see the attached important notice here regarding blinds on window frames.

Smoke Alarms     
Only working smoke alarms save lives.
Smoke detectors need replacing after 10 years. Click here to get yours replaced or checked.
Please see ACT Fire and Rescue advice here.  If your property is leased you are required by law to have compliant smoke alarms. Please see here.

Fire Safety Equipment     
Residents should note it is an offence to tamper with fire safety equipment.  Please see the attached letter.

Air-Conditioner
Insurance       
As of 1 October 2017, originally installed air-conditioning units are no longer being covered for damage by the Body Corporate insurance policy as the 7 year prescribed limit has expired. Please see the attached letter from the Strata Manager.

Environmental Initiatives       
Please click here to learn about initiatives taken by the Executive Committee related to the environment, and ways residents can contribute further.
Noise       
The ACT Government has published a number of information articles covering the sensitive topic of "noise".  Please click here.
Electric Car Charging
An electric car charging point has been installed in the car park south of our building.  Read more.
Hobby Room       
The Hobby Room on level B1 is now available for use by residents of NewActon South.  Access is controlled by a pass code which will be made available by the Building Manager.  Users must first agree to the Terms of Use of the room and the Safety Procedures.  Please click here for an explanatory note regarding the use of the Hobby Room.